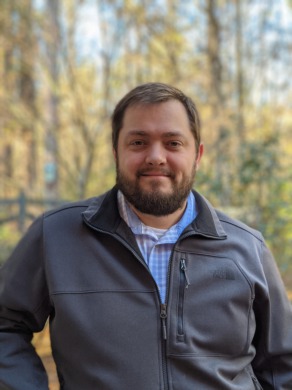 With nearly a decade of real estate experience as an investor, Chase Mason is now focusing as a full-time Realtor and, in 2021, became a co-owner of the family brokerage, Mason Team Realty. Having started his personal real estate investment company in 2013, Chase has experience in property management, new construction projects, purchasing mortgage notes, and buying and selling multiple property types—from condos to commercial units. Although he continues to grow his investments, he enjoys working directly with people to achieve their dream of owning a home.
Before focusing on real estate full-time, Chase had a successful career as a federal law enforcement officer with the United States Secret Service for more than 11 years. His dedication to the mission, attention to detail, and passion for serving others contributed to a rewarding career. Before working in law enforcement, Chase served his country in the United States Marine Corps for more than 6 years, including a deployment to Fallujah, Iraq.
Chase has a degree in Business from Lynchburg College in Virginia and was a member of Delta Sigma Pi business fraternity. Born and raised in South Carolina, Chase and his family recently moved back home from the Washington, DC, area. Although real estate, law enforcement, and the Military do not always directly corelate, they do have one thing in common for Chase: his desire to serve others whether around the world, across the nation, or right here at home in his community.
Testimonials
Chase Mason was the most wonderful realtor to work with. He was knowledgable, friendly, had great communication and made buying our first home a great experience. I highly recommend him and his team if you are trying to purchase in the Charleston area. If we ever buy again, he's our guy! Thanks a million Mason Team Realty!
Charlotte Hummel
Where to begin, Chase was top notch from the get go of working with him. We were doing house hunting from quite a few miles away during a pandemic. He worked endless hours days and nights on our many requests and frequent changes.
Chase always had a positive mindset and was willing to go the extra mile. Such as facetiming from us homes he would walk through, attending home inspection when we were not able to.
He will fight for you and help you find your perfect home!
Ann Cipoletti Reisenweber