Kathy and Ken Mason
Realtors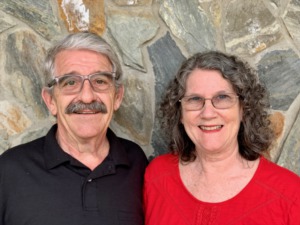 Kathy and Ken are both Realtors and specialize with Lake Murray properties. We live on the lake and love helping people find their dream place. We also service Newberry, Saluda, Lexington and Richland counties that surround the lake.  We also can service Columbia, West Columbia and the Blythewood area as well as Lake Wateree.  Kathy is the Broker in Charge of Mason Team Realty, LLC and is a Lifetime member of the Circle of Excellence with Central Carolina Realtors Association.  Ken is a Broker and also a licensed residential builder and can help with his expertise.  We also can help you with property management.   Please give us a call to help you find the right property for you!
Testimonials
Kathy and Ken are special and go above & beyond to help you with your real estate transaction. We just closed on our purchase on our place on Lake Murray and we had a lender that would make the faint of heart run to hide. Kathy stuck by our side and helped us locate and send\receive information to get us to the finish line. Simply put, if you want the BEST, you have to go with Kathy & Ken Henry & Janet
Henry and Janet Hager
Kathy & Ken Mason are an incredible team and we feel so very fortunate to have found their website as we began our search for a property on Lake Murray. We are now living our dream in an incredible property, which was clearly superior to anything we saw over visits to 6 lakes, covering 60-70 houses. They go to know us, then found our perfect home. Kathy provides meticulous "back office" support for every aspect of the paperwork and connections (inspections, permits, bids, mortgage brokers, lawyers, etc). Ken handles the house tours, with an encyclopedic knowledge of the lake complemented by general contractor experience which lets him see the possibilities beyond the current structure. They're a fantastic team and are also know our friends!
Ed and Diane Henkler